In today's fast-paced and ever-evolving world, traditional advertising methods alone are no longer sufficient to make a significant impact, only the best digital advertisement has become the driving force behind successful marketing campaigns, and Metrics Mantra is at the forefront of this dynamic landscape.
At Metrics Mantra, we understand the complexities of the digital world and the importance of a tailored approach. Our team of experienced professionals is equipped with cutting-edge knowledge and expertise to craft personalized digital advertising strategies that align with your unique business goals. We believe in driving measurable results that translate into tangible success for our clients.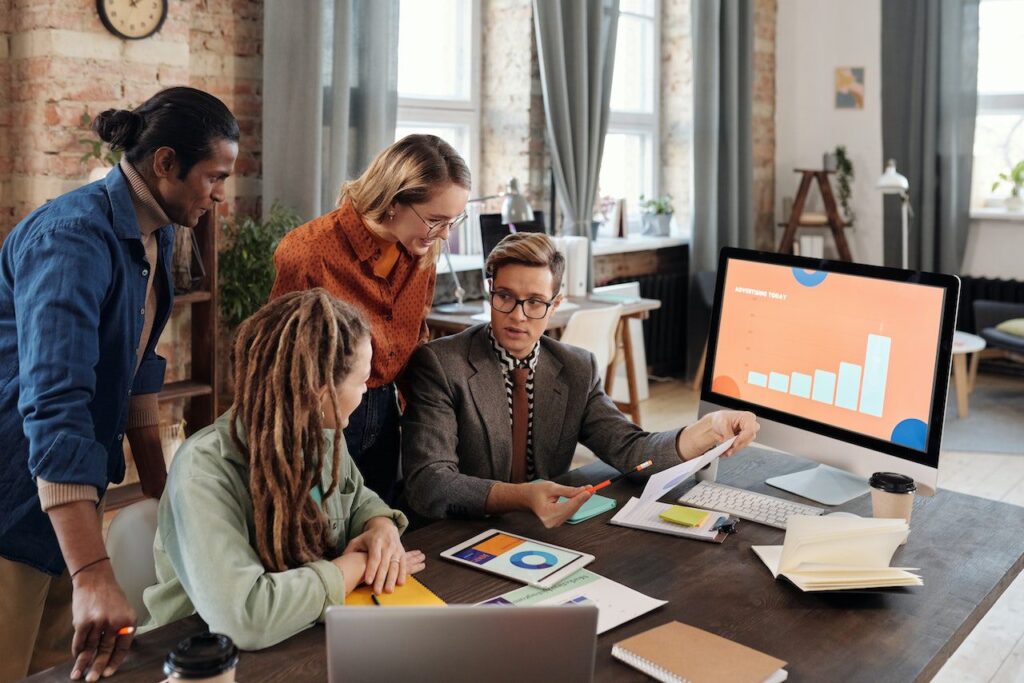 Metrics Mantra involve a range of activities and approaches to help businesses develop and implement effective strategies to build and enhance their brand. Here are some common elements and steps that we use:
Data-Driven Insights
We believe in the power of data to drive informed decision-making.
Customized Strategies
We understand that every business is unique, and cookie-cutter approaches don't yield the best results.
Creative Excellence
We have a team of talented creative professionals who are skilled in designing visually appealing and compelling ad creatives.
ROI Focus
Our ultimate goal is to deliver a strong return on investment for our clients. We continuously monitor and optimize your campaigns
We at Metrics Mantra Digital Marketing, take a holistic approach to Digital Marketing, making sure all of your digital marketing efforts work together in a well-orchestrated way. We asked our customers why they stay with us. Here are the most commonly cited reasons:

We offer personalised solutions based on your business's requirements.

We are a team of expert professionals working for brands across India.

We focus and plan to achieve your business objectives stratagically.

We are 1-stop agency for all your digital marketing requirements in India.
Need a Successful Project? Let's Start Working Together!
Lalit
Business Owner
Metrics institutions is best digital marketing institution in varanasi. I highly recommended to metrics mantra. Highly qualified professor and experienced. Best marketing service provides in varanasi.
Sunita Singh
Business Owner
Metrics mantra is the place where you can get high end digital marketing services with highly cooperative and helpful staff.
Raj Verma
Business Owner
Highly Recommended. Best in class service with honest opinion and motto to help clients in the best way possible. I am sure you would only be more than satisfied with him.
Priya Singh
Business Owner
Metrics Mantra should be contacted if you want to improve your online presence with minimal effort and time. It gives your customers the greatest level of satisfaction while also increasing your online visibility. Highly Recommended
Amit Kumar
Business Owner
Metrics Mantra is the best digital marketing agency in Varanasi they have very good ads experts for increasing ROI for any company
Get featured in India's Top Newspaper and magzines.
Digital PR services starting @1999