Empowering Startups & SMEs with Data-Driven Revenue Strategies
Realistic.

Achievable.

Measurable.
We are a Digital Marketing Agency stated in Varanasi, India. We aim to build a great and flourishing business for our clients. Metrics Mantra is one of the leading marketing Agencies in Varanasi with over 25+ projects.
We work side-by-side…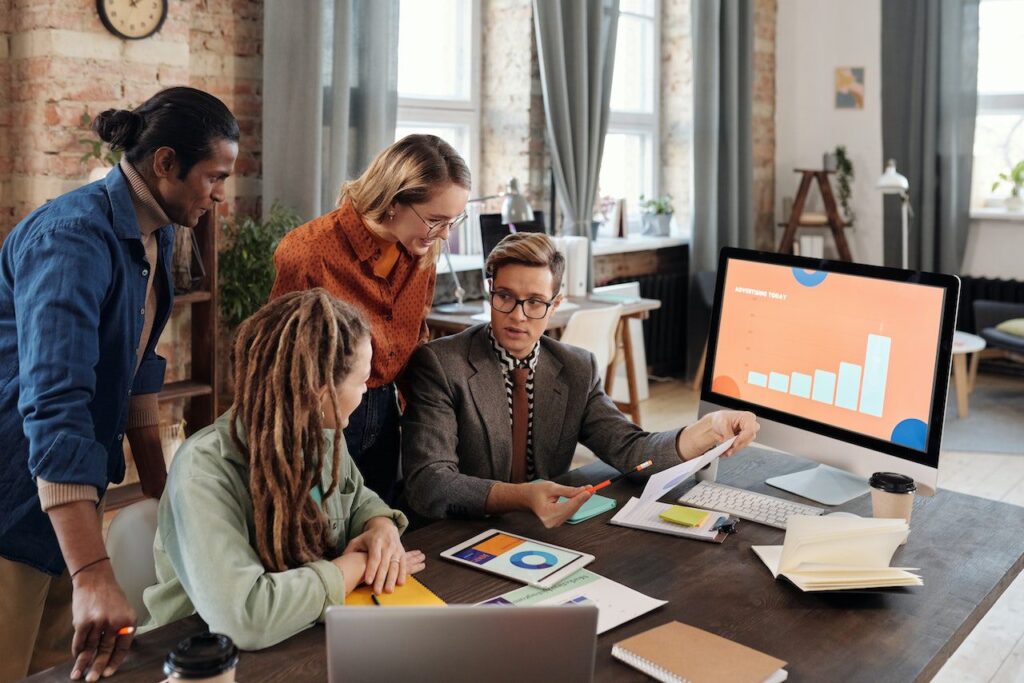 Websites are your virtual Salesperson and web designers and developers are its playmakers.

Social Media is the place where 70% of your potential audience remain active at least 6 hours a day.
Search Engine Optimization
Every business needs a successful SEO strategy to boost its sales, and SEO services will help you.
It requires a strong understanding of the target audience, digital trends, and strategies.
Digital PR (Press Release)
Digital PR is all about understanding the publication's needs and relationships in the media
Influencer marketing lets you connect with influencers who can help in promote your business 
Need a Successful Project? Let's Start Working Together!
We at Metrics Mantra Digital Marketing, take a holistic approach to Digital Marketing, making sure all of your digital marketing efforts work together in a well-orchestrated way. We asked our customers why they stay with us. Here are the most commonly cited reasons:

We offer personalised solutions based on your business's requirements.

We are a team of expert professionals working for brands across India.

We focus and plan to achieve your business objectives stratagically.

We are 1-stop agency for all your digital marketing requirements in India.
Lalit
Business Owner
Metrics institutions is best digital marketing institution in varanasi. I highly recommended to metrics mantra. Highly qualified professor and experienced. Best marketing service provides in varanasi.
Sunita Singh
Business Owner
Metrics mantra is the place where you can get high end digital marketing services with highly cooperative and helpful staff.
Raj Verma
Business Owner
Highly Recommended. Best in class service with honest opinion and motto to help clients in the best way possible. I am sure you would only be more than satisfied with him.
Priya Singh
Business Owner
Metrics Mantra should be contacted if you want to improve your online presence with minimal effort and time. It gives your customers the greatest level of satisfaction while also increasing your online visibility. Highly Recommended
Amit Kumar
Business Owner
Metrics Mantra is the best digital marketing agency in Varanasi they have very good ads experts for increasing ROI for any company
Want to learn digital marketing? Join our Program.